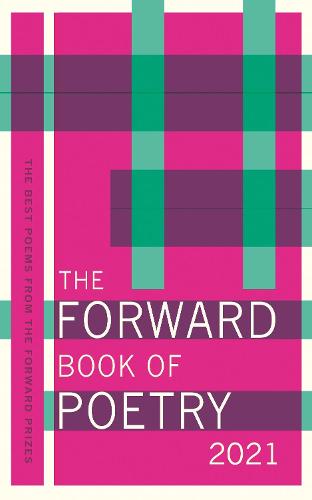 This year's edition of the Forward compendium acts, as ever, as a shimmering primer of essential contemporary talent
Edition published by: Bookmark, 2020
Many would take it as given that the most resonant poems have the strongest narrative arcs. For me, that's not always the case – take the likes of Seamus Heaney's Seeing Things, or much of Thomas Hardy's poetry. But in the case of The Forward Book of Poetry 2021, it's pretty much always true.
While many of them have clearly defined themes and influences, their pace and connotations often outrun their parameters. For this review, I've honed-in on three multi-faceted themes specifically, but that's just a microcosm of what the collection entails.
Femininity
Straight away, Caroline Bird's Dive Bar reflects a sisterhood; there's a sense of togetherness, a specific experience becoming a ribbon for universal femininity. The really startling words are almost mumbled over; 'swaying' and 'swallowing' connoting adaptation and imprisonment in pure 'blink and you'll miss them' style.
Vickie Feaver's timeless 1974 highlights societal pressure on women and the extremities that can drive them too, and how unchanging those schisms are. Sarah Tsiang's Dick Pics acerbically explores double standards and the removal of innocence. In Ella Frears' Sestina For Caroline Bergvall, 'the edge' and the backs of heads become synonymous with comfort for women, while Rachel Long's The Omen leaves women's futures ominously open-ended, especially as mothers.
Perhaps most affecting of all is Regi Claire's spellbinding (Un)certainties, written in tribute to her sister who died in a boating accident. A constant guessing game, Claire's poem is a perfect reflection of the ambiguity of trauma and soul-searching, a mirage of idioms and half-truths. But by the end, assertions become more certain and it's possible to read the options as excuses – excuses as to why society has let women down again. This is brought full-circle beautifully at its close:
'When I tried to explain, he did not understand.
Could not'.
Claire's mourning has highlighted just how much distance exists between men and women, especially regarding personal loss.
Form
Form is employed relatively conservatively across the collection, but when it's not, the pieces shimmer and sting like proper guttural cries.
Nina Mingya Powles' Conversational Chinese is the most stirring early example. Taken from her Collection Magnolia and described as one of many 'love letters to Shanghai' and 'retracing steps to a language you've lost', the blanks connote holes in personal and historical identity, and there's a stark see-sawing between aspects she can't remember and perhaps those she's wilfully forgotten. The specificity of answering questions in full sentences also speaks volumes about the weighty expectations enacted on migrant communities.
Elsewhere, Carolyn Forche embodies the immensely tough and unyielding imagery in Museum of Stones. Likewise, the brutalist foundations of Francesca Lock's On insomnia reflect the imprisonment perfectly, and likely resonant to anyone who has ever struggled with sleeplessness. As she says; 'this is forever'.
In Shane McCrae's The Hastily Assembled Angel on Care and Vitality, spaces act as cracks, a flickering image where perceptions don't align until the very end, tangible feeling reserved for the final couplet as well.
Distance
The dichotomy between roots, belonging and identity has unsurprisingly been extensively explored by poets over the last five years – trauma for migrant communities in particular has been inescapable on a global scale. And all the ruminations on that subject here offer some unique angle; Pascale Petit's luscious Tiger Gran, Chen Chen's Year's End and both of Nina Mingya Powles' poems are exceptional highlights in that regard.
The mercurial Dean Atta tackles plenty with The Making, but there's a clear sense of what you can learn from further afield, as well as the melding of the human and technology, of the tangible and the distant. In Fucking In Cornwall, Ella Frears finds connection in coldness, while in Maria Ferguson's My Letters, anxiety and mundanity are far more comfortable than confronting a direct relationship.
The nature of compendiums like this are that certain selections feel slightly at odds without their entire contexts. Whilst beautiful, that's certainly true of poems from the likes of Natalie Diaz and Martha Sprackland.
But what the Forward Book of Poetry always does best is show the extent to which resonant, powerful poetry is in rude health. The best way to view it is as exactly what it is; a primer for serious, essential talent in contemporary writing.
You can buy The Forward Book of Poetry 2021 here.