How do you write about a lived experience which is not your own? More importantly, *should* you?
Those are questions which must haunt fiction writers all the time. And they need to be considered whenever writing think pieces, articles or blog posts too. It's clearly not true that everything worth writing has already been written. But when considering certain contexts, there is a discussion to be had around who should be doing the writing.
9/11 and Its Impact on Literature
Post-9/11, terrorism in literature became a small zeitgeist movement in the West. Unsurprisingly, most of that occurred in the US. That horrific day cemented in Western minds the terrifying reality that Arabic, African and Central Asian countries had been experiencing for decades. Terrorism is obviously a well-found fear, but paranoia can be a very dangerous tool as well.
And Western literature hasn't risen above the more pernicious, xenophobic elements of the aftermath either. It's not alone in that; that paranoia has been capitalised on right across Western entertainment media. Numerous Hollywood box office hits have laid themselves on a dubious bed bolted together by a distrust of foreigners since.
Unfortunately, in the hands of writers, that same alarm-ism can be wielded in just as worrying a fashion. Just like how war films are often showcases of patriotism without any real nuance or second glancing at the wider situation, authors can be fuelled by the darker connotations of the society around them.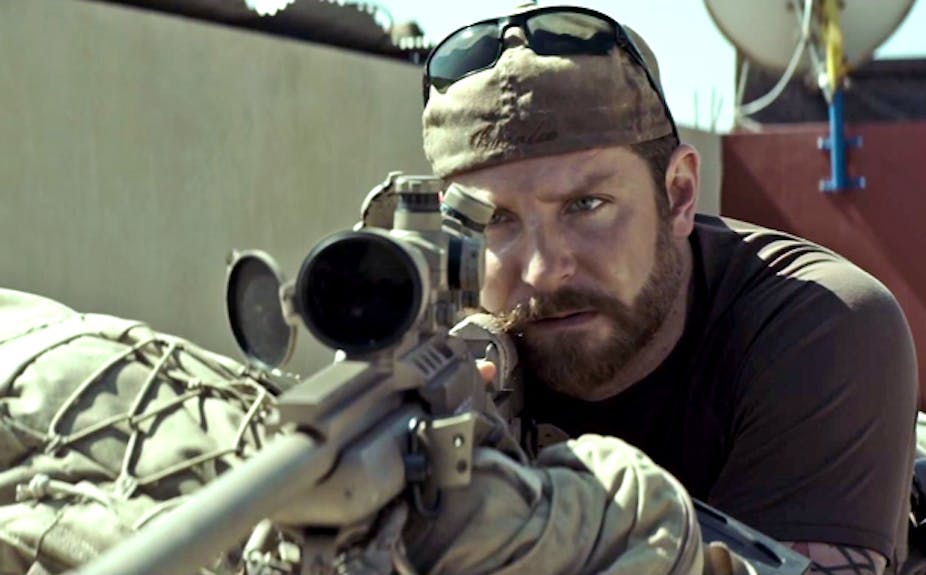 Notably, you don't see the same misguided one-sidedness in much Middle Eastern literature. Why? The difference is in that idea of a lived experience.
The Lived Experience
The history of violence in the Middle East is impossible to surmise quickly. It's as much a result of despotic power structures and foreign intervention as it might be religious zeal or the desire to protect one's livelihood. The issue with Western authors writing about these situations is that they often have no understanding of them beyond how their media frames them. The distinction comes down to what writers have actually seen.
An example of the dichotomy between an American lifestyle and lived experience is Khaled Housseini's 'The Kite Runner', a novel whose acclaim transcends the cultural divide. Housseini has lived in America since the age of fifteen but sought political asylum during the Soviet War in Afghanistan in the late 1970's. It's the beauty of the liquid and emotional praise which makes his book so appealing, and Housseini's ability to challenge Western readers with both distant horror and relatability.
But when approached by writers who have no lived experience, it becomes problematic. Take the American author Richard Updike, for example. He has famously admitted that the majority of research for his 2006 novel 'Terrorist' was conducted via a book called 'The Koran For Dummies'. It's an attitude problem. If my friend comes to me and says that he hates immigrants based on the Brexit Party's manifesto, then it reflects the same desire to absorb the quickest or most reactionary reading material.
A good example of writing which encapsulates the entire complexities surrounding extremism is Syrian author Khaled Khalifa's 'In Praise of Hatred'. Amidst a maelstrom of violence, torture and hateful worldviews, Khalifa manages (at points) to make one feel pity for some perpetrators, without ever choosing a side. There's a caveat in this case, in that Khalifa is a man writing from a woman's perspective. But he writes with the kind of sensitivity and understanding that many Westerners lack towards Arabic gender politics.
There are exceptions to the rule. As Ruth Franklin highlights, books like Lorraine Adams' 'Harbor' provides an example of a US author with the nous to intricately research and shape their characters' perspective and journey. And there's plenty of 'Troubles' fiction which uses drama as a tool for exposing the wider reality, rather than making it a baseless, narrow pool. Brian Moore's 'Lies of Silence', for example, mirrors a lot of Middle Eastern literature in that it depicts the everyday people, who want nothing to do with the violence, as the pivotal victims.
Representation of Arabic Writing in Education
Representation and format are to blame too. In the UK, there's no foreign literature on secondary school educational syllabi at all, so readers are required to seek it out for themselves. They're often published in anthologies, but as Ruth Franklin wrote for the New Republic; 'anthologies are panoramas, not stereoscopes; the picture they present is wide not deep' (2016).
The short story format suffers from the same limitations. For example, in 'Girl, Balancing', Helen Dunmore's 14-page-long 'A Thousand Roses' – which revolves around a woman who believes her foreign lodger named Khalid may be planting bombs in her suitcase – falls prey to that very 'Middle England' ignorance. But the format doesn't allow for it either.
There's also the tenuous reality of translation of Arabic literature. The translations are re-configured to fit in with Western reading sensibilities. That means that there's room for the messages to get lost in translation with regards to how the author intended them to be received.
Alongside all this is the long-standing issue of reach and distribution. As outlined in this paper about Saudi Arabian writing, much of the most evocative literature hasn't travelled 'beyond the Arab world's periphery' (Moghales et al., 2018). Obviously Arabic literature is far from the only type to be undervalued in this way. But on an issue like terrorism, it exposes Western publishing prejudices against certain perspectives.
By extension, the educational value of terrorist literature in the west in general is reduced. By fuelling the inward-facing, arrogant dialogue that has seen the ascendancy of Trump, this model suggests that despite having actually lived these things, Arabian authors' stories cannot possibly be of as much value as Western writers.
Ultimately, The Answer Is Research
Without any desire to actually understand the people they're writing about, Western authors will only create more literature that's shallow and vacuous. If one has not or cannot live the experience they're writing about, then they have to trust in the perspectives of those who have.
For readers, starting from within a culture and then venturing out is the best way to get the most balanced perspective. It's just a shame that that option has never been as accessible as it should be.