What a year 2020 has been for the publishing industry. It's not unique in the hurdles it's had to face of course. The Coronavirus has put a stopper in plans for growth and expansion in pretty much every sector across the globe, and has made keeping heads above water an arduous task. It doesn't totally feel like we're out of the woods either; within two weeks the immediate impact of Brexit will be another problem to vault.
But what's clear is that the power of literature hasn't diminished. Book sales have maintained a strong upward trend since the beginning of the year, and that's been reflected by consensus amongst the general population too. I read 40 books this year, and it's fair to say that had it not been for lockdown, that wouldn't have been the case. Similarly, the seismic evolution of the audiobook and eBook formats has grown to achieve an all-time readership high this year.
Aside from any other context, those figures are staggering. But the other game-changing factor this year – the catalyst for increased readership of books by black writers and a continuing shift in the publishing industry itself – was the murder of George Floyd in America and the Black Lives Matter marches and movements which righteously gripped communities across the world. As someone who has spent most of 2020 applying for jobs in the publishing industry, it has been a real pleasure to follow its progress to becoming more inclusive, more diverse and more progressive.
This doesn't just come from 'the big 5', though it's great to see them being more proactive in encouraging non-white applicants to apply. It also comes from work done on the ground by indie publishers, activists, and the likes of industry publications like The Publishing Post, whose dedication to the BLM cause (and others) has been absolutely tireless. As an editor on the new literary journal Ta Voix, it's been a mighty honour to have been involved in publishing cross-cultural poetry and creative writing. I feel proud of the fire and zeal my generation is embracing to furthering equality in the publishing sphere.
But now, for the list. There are a couple of things to point out with my selections here. Firstly, you'll notice that it's not really a 'list'. These books aren't ranked at all. They're basically presented in the order which I read them this year. Ranking literature from as disparate genres, backgrounds and authors as the 23 books here seems like a tenuous task anyway. But in 2020, I think it's important that we focus less on giving art numerical credibility, and more on how it actually impacts us as individuals. Most notably, the works by black writers I've read this year have certainly encompassed way more than can ever be expressed by ranking them, so to do so seems like a huge disservice.
Secondly – and as you may have gleaned from the title of this post – not all these books were released in 2020. In fact, only 6 of them were. There are myriad reasons as to why that is – the lack of time, the sheer volume of work released in 2020 to name a couple. But ultimately, as many others have pointed out before, it doesn't matter whether you read 50 books from any given year, or 5. What matters is one's response to it, and how it impacts their lives. I felt it totally necessary to go back and read books by the likes of Afua Hirsch, Alex S. Vitale and Michelle Alexander rather than ensure I was buying every new work of fiction as it was released. Many of the books here have timeless messages and qualities, and are important if you believe that a massive shift in attitudes and representation needs to happen, in both literature and wider society.
I hope you enjoy the books I've selected here, and please do consider buying one of them if that's the case, either from bookshop.org or the publisher directly. Here's to a 2021 full of more beautiful prose and reading!
Shadowplay: Behind the Lines and Under Fire by Tim Marshall (Elliott & Thompson LTD., 2019)
Probably the best book I've ever read about Geopolitics. It provides an insider's insight into the Serbia-Kosovo war of 1998-99 and exposes all the tragedy, Machiavellian politics and murkiness that went on in the build-up, during and after the war. Moving, unbiased and dryly funny.
Read my full review here.
You can buy Shadowplay: Behind the Lines & Under Fire here.
Rave On: Global Adventures in Electronic Music by Matthew Collin (Profile Books LTD., 2018)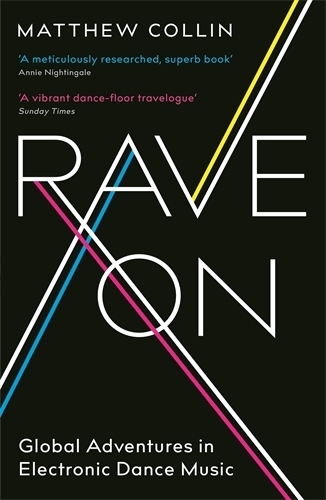 It was fun to read about Detroit and Berlin again, but the real highlights for me were the histories and evolution of the more off-the-beaten-track scenes. And the semi-defence of Skrillex in the Las Vegas chapter was way more interesting and reasonable than I thought it'd be.
Read my full review here.
You can buy Rave On: Global Adventures in Electronic Dance Music here.
An Elegy For Easterly by Petina Gappah (Faber & Faber, 2009)
Incredible collection of short stories about Petina Gappah's homeland of Zimbabwe around independence in 1980 and the transitional years. It's really interesting how they all reference colonialism, its impact and psyche of those living through it in Zimbabwe. The stories are as pleasantly surrealist and bizarre as they are funny and profound.
Read my full review here.
You can buy An Elegy For Easterly here.
Dishonesty is the Second Best Policy by David Mitchell (Guardian Faber Publishing, 2019)
For the most part, it's every bit as funny, pedantic and sardonically thoughtful as you'd hope. Akin to other comics like Frankie Boyle, Mitchell writes about politics with a level of insight and nuance that goes way beyond the depth of many of our current MPs.
Read my full review here.
You can buy Dishonesty is the Second Best Policy here.
In Praise of Hatred by Khaled Khalifa (Transworld Publishers LTD., 2012)
It might sound like a story you've heard several times before; the one about an extremist who realises the error of their ways and repents. But Khalifa's writing is so rich, so thorough, so utterly nuanced in its subject area, that it's the everyday happenings of the book which underpin its genius.
Read my full review here.
You can buy In Praise of Hatred here.
Citadel by Martha Sprackland (Liverpool University Press, 2020)
Weaving a narrative that combines 16th-century Spanish monarch Juana De Castille and Sprackland's modern experience of womanhood, the collection ebbs and flows, blurring time and memory together and using them to depict a ravaging relationship with identity, confinement, the sea, men, love and femininity. Youthful UK poetry is in rude health right now, but so far, 'Citadel' is the high water mark for 2020.
Read my full review here.
You can buy Citadel here.
Let Me Tell You This by Nadine Aisha Jassat (404 Ink, 2019)
Much of it works as a much-needed educational endeavour; another reason why the collection's directness seems so necessary. Her beautiful approach to integration in 'The Old Codgers' and the demonstrable realisation of adulthood of 'Inbetween Tales' both reflect and react to her lived experience. Always coming from a deeply personal place, whether she's angrily sucker-punching the rib cage of rape culture, or using her relationship with her parents as a signifier of her association with Britishness, she can be distinctly creative and truthful in equal measure.
Read my full review here.
You can buy Let Me Tell You This here.
The End of Policing by Alex S. Vitale (Verso Books, 2018)
In each chapter, he painstakingly lays out the history and background of the biggest deprivations in modern America, ranging from the disastrous 'School to Prison Pipeline', the war on drugs and sex work to gang culture and political policing. His analysis is that, despite the desperate nature of the situation – 'race relations in the USA are as bad as they have ever been' – none of it is a lost cause.
Read my full review here.
You can buy The End of Policing here.
The New Jim Crow: Mass Incarceration in the Age of Colourblindness by Michelle Alexander (The New Press, 2012)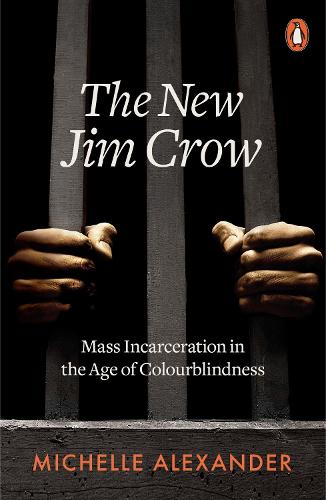 Alexander exposes how mass incarceration – or 'the new Jim Crow' – is a tool for social manipulation and oppression, rather than built out of any desire to keep the general populace safe. She relies heftily on stats and anger-inducing, terrifying instances of injustice to prove this, all the while maintaining a strong narrative fluidity that seamlessly entwines the links between the history of the US' legal structure and the way in which its citizens, both black and white, have been hoodwinked into believing, or at least unconsciously upholding, a racist hierarchy.
Read my full review here.
You can buy The New Jim Crow here.
Queenie by Candice Carty-Williams (Orion Publishing Co, 2020)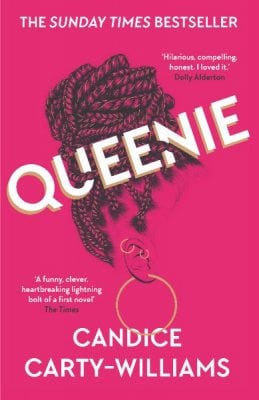 Whether at work, with the family of her deeply problematic partner or even with men she's dating, Queenie's life is roll call of calling people out. And alongside focused female empowerment and affecting mental health portrayals, 'Queenie' manifests its discussions of race relations as a call to arms. Everybody needs to challenge any racism they encounter, in any situation. Only then will the futures of people like Queenie (not to mention her 15-year-old cousin Diana) be solidified in the context of wider society, as they obviously should be.
Read my full review here.
You can buy Queenie here.
Mutations: The Many Strange Faces of Hardcore Punk by Sam McPheeters (Rare Bird Books, 2020)
Now channelling his wit and realism-based imagination into novel writing, McPheeters' half memoir/half essay collection comes unexpected. At various stages throughout the book, he expresses relief at getting out of the hardcore scene (and performing in general) when he did. But his connection to/regret about many facets of the scene across America (and occasionally the UK) is still as vivid, poignant and engaging as ever.
Read my full review here.
You can buy Mutations here.
Sweet Home by Wendy Erskine (Pan Macmillan, 2020)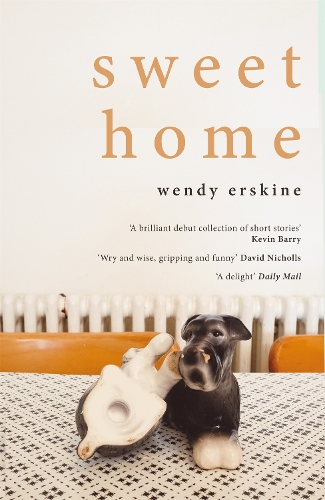 In To All Their Dues we meet Kyle, a Loyalist paramilitary struggling to deal with toxic masculinity and the violence of his past. In Arab States: Mind and Narrative, the academic Ryan Hughes looks to conflicts elsewhere to rationalise the situation that has dominated his life. And in Lady and Dog, the elderly Olga clings on to generational anti-Catholic bias whilst attitudes change around her. These are bleak, often funny stories that show – without telling – the lasting impact of The Troubles (both positive and negative) to this day.
Read my full review here.
You can buy Sweet Home here.
Milkman by Anna Burns (Faber & Faber, 2018)
But Burns – through dry, subtly universal stream-of-consciousness writing – expertly exposes the way the lives of ordinary people were entwined with The Troubles, whether they wanted them to be or not. It's a brilliantly creative yet direct portrayal of the fractures that still, four decades on, need healing.
Read my full review here.
You can buy Milkman here.
I Shimmer Sometimes, Too by Porsha Oliyawola (Button Poetry, 2019)
Self-proclaimed 'hip-hop feminist' Porsha Olayiwola comes through with a beautiful, profound, hard-going and always pertinent collection about identity as a black queer woman, racism & slavery in modern American society and a brilliant revision of 'The Hollow Men'.
You can buy I Shimmer Sometimes, Too here.
Hings: Short Stories N That by Chris McQueer (404 Ink, 2019)
The debut collection by young Glaswegian author Chris McQueer is what you might expect if Irvine Welsh wrote the script for Sky One comedy Brassic. The irreverent, farcical and outrageous exteriors of these stories serve plenty of laughs. But there's a real sense of realism at their heart; these are stories of everyday, working class Scotland, wrapped in lacerating humour but with a strong sense of pathos.
You can buy Hings here.
Rebecca by Daphne Du Maurier (Virago Press, 2003)
Du Maurier's dialogue is pristine and perfect, deceptively simple and captivating – her characters are like the most troubled specimens in a Stephen King story, but with more British urgency. They're richly drawn, recognisable and un-likeable when they need to be, meaning that any twists or characterisations are completely believable and never seem contrived, even in the novel's action-packed final third.
Read my full review here.
You can buy Rebecca here.
The Black Flamingo by Dean Atta (Hatchette Children's Group, 2020)
The book beautifully uses the coming-of-age trope to relate to any black non-binary teen who might be reading, but Atta also makes many aspects of an identity crisis universal to those of us not in those categories. The prose is direct when it needs to be and more coded when it needs to be. Through richly detailed characters and staunch politics he tackles homophobia and racism, ending in triumph of self and with a middle finger aloft to those who deny non-binary people their identity.
Read my full review here.
You can buy The Black Flamingo here.
Mad Bad And Dangerous To Know: The Fathers of Wilde, Yeats and Joyce by Colm Toibin (Viking, 2018)
At a brisk 173-pages, in hindsight it might have been silly to expect total depth on those things, or hope that I might see a thorough reflection of my own life. But Toibin wields his research into a compact, almost always fascinating and often beautiful analysis of how the masculinity and shortcomings of three troubled men impacted their sons' attitudes and, in the case of James Joyce, pretty much his entire life's work. As he writes towards the end: 'In this world of sons then, fathers become ghosts and shadows and fictions. They live in memories and letters, fulfilling their sons' needs as artists, standing out of the way'.
Read my full review here.
You can buy Mad, Bad & Dangerous To Know here.
Say Nothing: A True Story of Murder and Memory in Northern Ireland by Patrick Radden Keefe (William Collins, 2019)
Radden Keefe's book makes no judgements, and yet reveals and explores a huge amount. It focuses on some aspects rather than others – it revolves largely around the McConville story and its protagonists, and barely mentions loyalist terrorism, for example. But its scope and woven narrative is unlike anything I've read before in political reporting. To date, it's the best book on the Troubles I've read – and I've read a lot.
Read my full review here.
You can buy Say Nothing here.
Girl, Woman, Other by Bernadine Evaristo (Penguin Books LTD., 2019)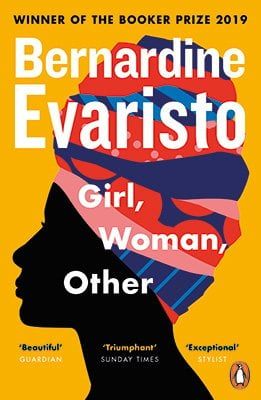 Through the lives of the twelve protagonists, Evaristo examines the spectrum of black womanhood in almost every walk of modern British life. Spanning decades and occasionally centuries, Evaristo hones in on the black, female, queer perspective by way of feminism, the African diaspora, British conservatism, education, privilege, horrifying abuse and more. Whether writing about 21st century London, the Scottish border in the early 1900s or Barbados, Evaristo's writing is always beautifully evocative, acting subtly as a foundation for the lives of these women, represented more directly via fluid dialogue and socio-political righteousness.
Read my full review here.
You can buy Girl, Woman, Other here.
Ayoade on Ayoade: A Cinematic Odyssey by Richard Ayoade (Faber & Faber, 2015)
People who aren't familiar with Ayoade's work or humour might find it pretty impenetrable. It occasionally reaches such absurdly surreal heights that it loses any point or focus, but to be honest, that's probably the ultimate goal. There are moments that made me cry with laughter, moments that shocked me AND – somewhere in there – real points of poignancy and unpleasant reflection on an industry whose duplicitous mask has slipped in recent years.
Read my full review here.
You can buy Ayoade on Ayoade here.
My Life In Red and White by Arsene Wenger (Orion Publishing Co, 2020)
With free-flowing honesty, self-deprecating humour and still exuberant passion, he charts the stages of his professional and (less so) personal life in a smart, engrossing way that operates on a see-saw; on the one hand he admits to being slightly cold and selfish, and on the other methodically charming & occasionally poetic.
Read my full review here.
You can buy My Life in Red and White here.
Brit(ish): On Race, Identity and Belonging by Afua Hirsch (Vintage, 2018)
She expertly exposes prime examples of prejudice where previously I never would have though to look for them. This is most pertinently done in Chapter 3, Bodies, where she deftly unpicks how swingers parties perpetuate racist body stereotypes. There's also a plain-as-day description of why cultural appropriation is so misguided; black women will never feel comfortable in a society where the white male gaze can tell them they're ugly, only to fawn over cornrows when adopted by white female models.
Read my full review here.
You can buy Brit(ish) here.